SUMMER OFFICE HOURS
7:30AM – 3:30PM
Just for Parents
The Just for Parents section of the Florida DOE website has helpful information for parents! Parents can sign up to receive weekly tips and a monthly newsletter highlighting the latest news in Florida education!
Parents,
At Pacetti Bay Middle School, our intention is to maximize opportunities for learning for our students throughout the entire school day. Many of our teachers utilize lunch study sessions with students to increase individual learning time. Students also use this time for approved visits to counselors or the library. Because of this, when picking up your student prior to dismissal between the hours of 11am-1pm, please prepare for delays. When possible, please schedule appointments outside of this time. If you have any questions please feel free to contact us at (904)547-8760.
Thank you for your support.
From the Attendance Office
Please note that there is NO attendance line at PBMS. All we ask is that you please send in a signed note with your student when he/she returns to school. This is to be dropped off in the attendance box in the front office. We recommend you use the attendance form (link below) for your convenience.
Also, we do require doctor notes when you check your child in late or take your child out of school. For check-outs, please have your child bring the note in to the front office the next day.
Need Assistance?
If you are a person with a disability who needs assistance and plans to attend a school meeting or program, please contact Pacetti Bay Middle School with your specific need at (904) 547-8760.
District-Wide Registration
Registration for the 2020-2021 school year will begin on March 2nd.
New Students
District-wide registration for the 2020-2021 school year will begin on March 2nd. Starting on that date, you will be able to click the Register My Child For School button on our school website to complete an online registration form for your child.
Returning Students
Returning Student Verification email forms (snapcodes) will begin sending on Wednesday, April 29, 2020. Please note: you may receive your children's snapcodes on different dates, depending on student grade level and the school each child attends.
Current 6th grade students: Snapcodes for all 6th grade students will be sent at a later date due to the tdap vaccination requirement. If your 6th grade student is up to date with all immunizations, including the tdap immunization, and you have an updated copy of their HRS 680 immunization form, you can email [email protected] to request your child's snapcode. Otherwise, all 6th grade snapcodes be sent in the next few weeks.
Pacetti Bay Middle School regularly uses volunteers in a number of areas such as textbook room, concessions, proctoring, field trips, chaperoning, event ticket sales during lunches, sporting events, drama productions, band, club sponsors, parent conferences and PTSO – the opportunities are plentiful! They exist during school and after school hours so helping out can fit almost anyone's schedule!
For the safety of the students and staff at Pacetti Bay, St. Johns County School District has a policy where all visitors must complete a volunteer online school access form which is good for three years. When doing so you are agreeing to a criminal background check and a sexual offender check. You are also agreeing to abide by the policies and procedures of the St. Johns County School Board and its facilities while volunteering. The process can take two – six weeks to process your form.
If you have any questions feel free to contact Dawn Gillis.
FortifyFL is a website and app developed at the direction of the Florida Legislature. Any student, educator, parent or member of the public can report school safety concerns directly to law enforcement and school administrators anonymously and easily through the FortifyFL app or getfortifyfl.com.
+ Positive + Start Summer Math Program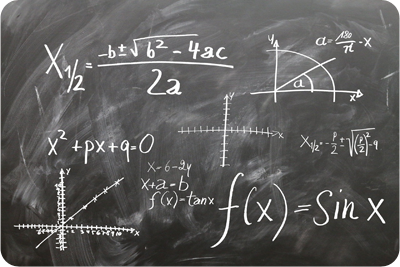 Math is fun, but it can also be challenging.
The St. Johns County School District + Positive + Start Program enables students to practice the prerequisite math skills needed to be successful in the mathematics course in which they are enrolled in the next school year.
Completion of the course will likely give students a positive start in math.