SCHOOL HOURS
M-T-TH-F

7:10AM-1:50PM
OFFICE HOURS
Monday - Friday

7:30AM-3:30PM
Pacetti Bay Middle School will be open for orientatation on Friday, August 13th.  You may visit PBMS during your scheduled time to meet the teachers and walk your schedule.  P.E. uniform and our new Pacetti Bay Spirit Wear will be available for purchase!
To ensure that you have a positive Open House experience, families must attend only during your assigned time frame to ensure parking availability due to limited space.
Orientation Schedule for ALL students
Last Name A – F 8:00am-9:00am
Last Name G – N 9:15am-10:15am
Last Name O – Z 10:30am-11:30am
SUPPLY LIST ARE NOW ON GRADE LEVEL PAGES
Pacetti Bay Middle School regularly uses volunteers in a number of areas such as textbook room, concessions, proctoring, field trips, chaperoning, event ticket sales during lunches, sporting events, drama productions, band, club sponsors, parent conferences and PTSO – the opportunities are plentiful! They exist during school and after school hours so helping out can fit almost anyone's schedule!
For the safety of the students and staff at Pacetti Bay, St. Johns County School District has a policy where all visitors must complete a volunteer online school access form which is good for three years. When doing so you are agreeing to a criminal background check and a sexual offender check. You are also agreeing to abide by the policies and procedures of the St. Johns County School Board and its facilities while volunteering. The process can take two – six weeks to process your form.
If you have any questions feel free to contact Dawn Gillis.
FortifyFL is a website and app developed at the direction of the Florida Legislature. Any student, educator, parent or member of the public can report school safety concerns directly to law enforcement and school administrators anonymously and easily through the FortifyFL app or getfortifyfl.com.
B.E.S.T. Standards Presentation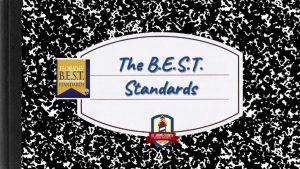 The purpose of the video is to provide parents and community members with information about the new B.E.S.T. Standards for English Language Arts and math. The video also explains the timeline for the implementation of the new standards.
View the B.E.S.T. Standards Presentation
+ Positive + Start Summer Math Program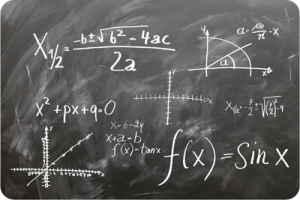 Math is fun, but it can also be challenging.
The St. Johns County School District + Positive + Start Program enables students to practice the prerequisite math skills needed to be successful in the mathematics course in which they are enrolled in the next school year.
Completion of the course will likely give students a positive start in math.
ESE Parent Advisory Meetings
No ESE Parent Advisory Meetings are scheduled at this time. The meetings will resume during the 2021-2022 school year.