Pacetti Bay Middle School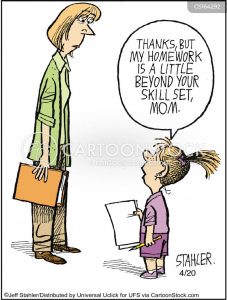 Early Student Pick Up
When picking up your student prior to dismissal, please prepare for delays. You must provide valid ID and be on the students contact list.
Student Expectations (for parents)
Each student at Pacetti Bay Middle School has participated in a grade level assembly that went over all expectations.
Attendance
PBMS has no call in attendance line. We recommend you use the attendance form located on our website Attendance Page. You can upload Dr's notes on this site.
____________________
Dr's and parent notes can also be turned into the FRONT OFFICE. The attendance box is located just outside the Deans Offices.
Home Access Center (HAC)
HAC is the portal that you can see report cards, attendance, and teacher email address. Contact Kara Wolfe for problems with HAC. 904-547-8760
Schoology
Schoology is our online learning management system. This is where teachers post announcements, calendar events, assignments, and materials. Students should check Schoology on a daily basis.
____________________
Schoology is maintained through our Media Center. There website is located on the PBMS main page under Departments.
Information for New Families
Registration for the SJCSD is online.  You will create an account for yourself and be able to go in and out of that account.  Once you have completed your students registration the system will ask you if you have another student to register, if you do, follow those prompts.  NOTE:  Once you click SUBMIT, you will not be able to go back into that childs registration.  If you have successfully completed the registration you will get an email confirmation.  You may be prompted to go back and complete/fix areas.  Once that is done, make sure you click SUBMIT. It is not necessary to make an appointment if you have students registering for PBMS, that is mainly for high school.
You will get an email from Pacetti Bay Middle School that will confirm your registration.  This usually takes about 48 hours (Monday through Friday).  This email will let you know if all documents have been submitted or if you are missing any documents along with other information.  Your correspondence will be directly with the school at this point.  We will send a record request to the child's previous school(s).  Getting these records can sometimes be a hold up on registration.
Once all requirements have been met the registration packet will go to the guidance counselor to evaluate and assign classes, then to our computer operator to complete the schedule.  The computer operator will notify you by email when with the student schedule and 1st day information.  Please keep in mind that registration is a process.
Dress Code: Make sure you look at the Dress Code area above in the parent section.
Cell Phones: Are allowed to be carried by the student.  However, they must be turned off and put away.
School Lunch:   Please refer to the cafeteria page.
Backpack:  Keep backpacks light!  Students carry backpacks all day.
Lockers:  Lockers are available to rent for $5.00 for the year.  This includes the lock.  You are not allowed to bring in your own lock.  You can purchase your locker from Ms Leitao in the front office.
Supplies:  Bring a few pencils, binder or note book, and highlighter.  Students should ask each teacher  what they will need for that subject since starting later in the year.
Mask:  Mask are optional.
A picture will be taken for a Student ID.  They will receive a Planner, Class Schedule, and School Password.  A Bus Pass can be given at this time if needed.
Your student will be given a tour of the school (usually by a WEB Leader).  In this tour they will be shown the media center, lunch room, parent pick up, bus area, and classrooms.  They will also be shown how to log into there HAC and Schoology accounts.
We Are Looking Forward To Meeting Our Newest Wildcat!