Parents Section
The Just for Parents section of the Florida DOE website has helpful information for parents! Parents can sign up to receive weekly tips and a monthly newsletter highlighting the latest news in Florida education!
HOME ACCESS CENTER
Parent Assistant is called Home Access Center (HAC). Current students can use the same log-in information from last year.
Click here to log into HAC or get information.
CLICK HERE TO REGISTER FOR HAC.
FROM THE ATTENDANCE OFFICE
Please note that there is NO attendance line at PBMS. All we ask is that you please send in a signed note with your student when he/she returns to school. This is to be dropped off in the attendance box in the front office. We recommend you use the attendance form (link below) for your convenience.
Also, we do require doctor notes when you check your child in late or take your child out of school. For check-outs, please have your child bring the note in to the front office the next day.
PACETTI BAY MIDDLE SCHOOL ABSENTEE FORM
Need Assistance?
If you are a person with a disability who needs assistance and plans to attend a school meeting or program, please contact Pacetti Bay Middle School with your specific need at (904) 547-8760.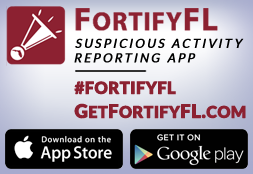 LIFE AT THE BAY
–

Pacetti Bay Middle School regularly uses volunteers in a number of areas such as textbook room, concessions, proctoring, field trips, chaperoning, event ticket sales during lunches, sporting events, drama productions, band, club sponsors, parent conferences and PTSO – the opportunities are plentiful! They exist during school and after school hours so helping out can fit almost anyone's schedule!
For the safety of the students and staff at Pacetti Bay, St. Johns County School District has a policy where all visitors must complete a volunteer online school access form which is good for three years. When doing so you are agreeing to a criminal background check and a sexual offender check. You are also agreeing to abide by the policies and procedures of the St. Johns County School Board and its facilities while volunteering. The process can take two – six weeks to process your form.
The following link will direct you to the online form, the form will take approximately 7 minutes to complete.   School Access Form
If you have any questions feel free to contact Dawn Gillis at [email protected]